!!

Gr

e

et

in

gs

!!
!! Building Wealth By Following the 8th Wonder of the World !!
---
---
Signing Off – Probably My Last Post || Date : 5th April, 2023  ||  Place : My Office Desk
I am singing of from SubhenduMCT.com and FinanceWithBong. Leaving my 2 biggest dreams behind. 
I have started this blog back in June 22, 2016 and since then I am writing in this website. Initially I have stared with technical things and later on I started writing about Finance as well. In 2019 I met James Stephenson and he changed my view about lot of things. I learned from him and started making growth in my personal life and professional life.
I always wanted to start a business and after lots of trial finally I have started "FinanceWithBong" – a Bengali finance channel. This channel is just couple of months old but so far we managed to have a family of 933 subscribers and 128,086 views total.
If you are reading this post and if you want to raise your bar in your life make sure your family is ready to accept the sacrifice. It doesn't matter what you do it will take your time and you will be sort out of time. Managing family and work is very very important and I have failed to do that. Human are designed to talk about what they don't have and what they are not getting instead what they have. 
2nd April, 2023 – I will never ever forget this date and this changed my life. In last couple days I couldn't sleep and couldn't eat well and had to take lots of decisions. One of the decision is sacrificing my 2 biggest dream and change the way how I understand my life. I still couldn't believe this.
Thanks everyone for being with me and for all the help and support. If you want to reach out to me please drop me a email to "itssubhendu@gmail.com". 
I will come back if miracle happen. Stay happy. 
---
---
Success and Failure – My Learning || Date : 3rd September, 2022  ||  Place : My Office Desk

I have seen failure and success at a same time. From sitting in metro worrying about dinner to sitting in a metro with Forbes and Business today in hand. From travelling in bus to driving my Honda City. This is not the real success as per me. For me success is when I will be financially free and able to do some great impact in the society.

But things in life become better when you start or can analyse your failure and find the reason of your failure. Because that's the key to the success. I found these points to keep in mind while building wealth or be successful in life.
Being Consistence: The main reason of my small success or my failures is consistency. Whenever I was Consistent I achieved that. Success in Mutual Fund comes with SIP which is nothing but Consistency.

Earn and Invest: In early stage of your life invest more in you than market. Once you have the capabilities to multiply your earning then start investing.

Take the right Boat: If you can choose the right Subject to study and you can earn in million. Yes, in millions. 

Read Good Book: Read as many as good book you want. Because you don't know what you don't know.

Index Fund: If you can't trust the people trust the Algorithm and invest in Index Fund. Because you don't have any other way. 
---
---
OhhOO – Market is Falling – The moment of truth || Date : 24th Feb, 2022  ||  Place : My Office Desk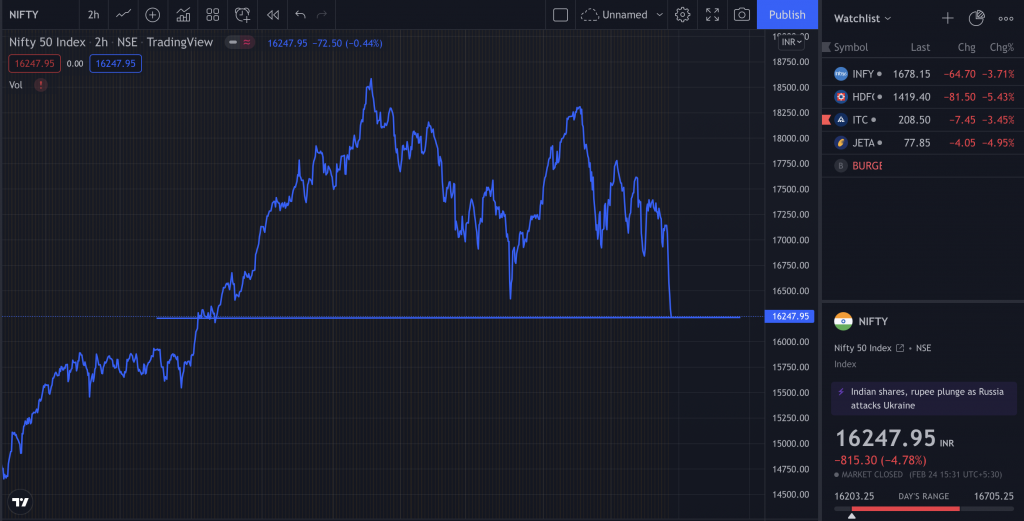 It's been a long time I am waiting for a good correction in the market. There are few other reason is also involved but the fact is market started correcting itself. Today Nifty 50 closed at 16247.95 INR. Dip from 18k to 16k is great. But looks like market will go down further. You might have question that what I am doing now? I am gathering Money from everyone to invest more, lol. How much loss I have seen in this dip? Only today's loss is more than a lac. But I haven't booked any loss. I am a long term investor and I really don't bother about this up's and down. I feel good if market goes down.
---
---
Finally I am on track || Date : 10th Feb, 2022  ||  Place : My Office Desk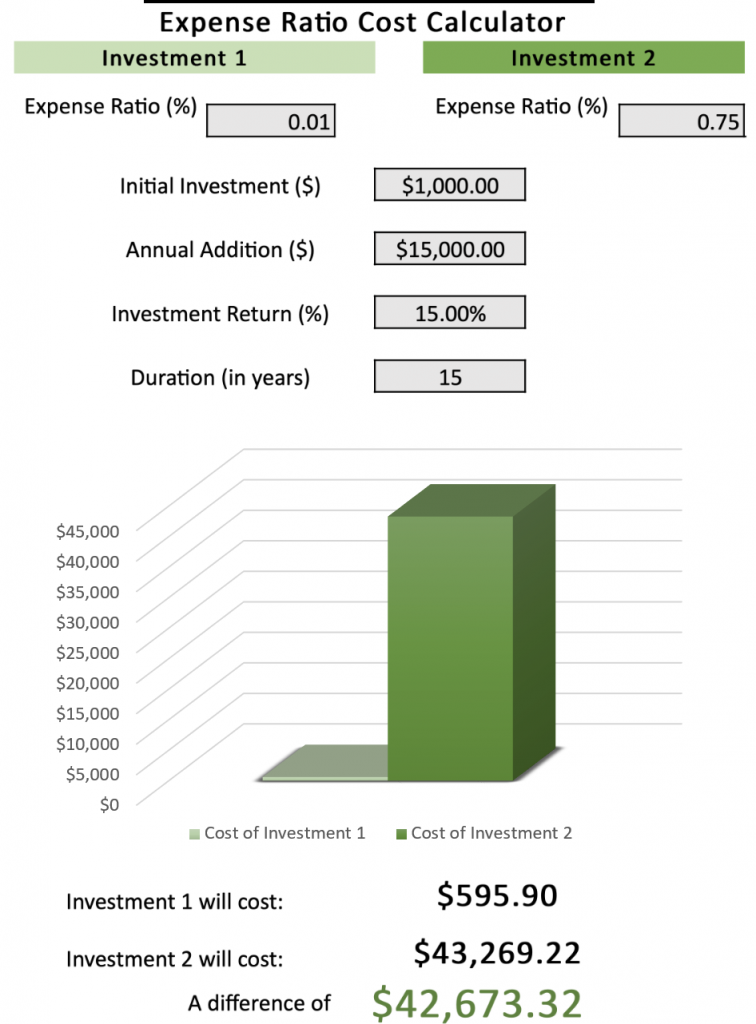 It's been few months I haven't posted anything, because my personal finance was not in track and I couldn't invest heavily. But finally I am back on track and continue investing. As I mentioned before I have paused most of my SIP and invest only in stock, is my strategy for future investment.  So question is why I have paused all my SIP? First of all I haven't paused all of my SIP. Still I have 2 debt fund and 2 small cap, one large cap, one mid cap and one mid+large cap. I have paused my SIP because of two reason. First is expanse ratio and 2nd is my investment strategy. I am a long term investor and I only invest in large cap stocks so in short that minimise my risk. Expanse Ratio is a big factor while investing. 0.77% looks not much without any context  but if you calculate this for 20 years for big investment then this small percentage can reduce your final outcome by in multiple lakh INR. I feel sorry for those people who is running a SIP from their bank account and paying 1.77% expenses ratio for the same fund.  Here is an example: if you invest 12L per year for 15 years and expect a 15% return and expense ratio is 0.75% then over 15 years you will get 31 Lakh less money after maturity. and if the investment amount is 2 lakh then 60 lakh less money.
This post is not a recommendation of not investing money in Mutual Fund. Always remember mutual fund minimise the risk and increase the peace of mind. So risk the factor that you need to consider before you build your strategy. 
---
---
Changing Strategy || Date : 21st October, 2021  ||  Place : My Office Desk Finally a small dip in the market but I am not happy with this small dip. I am expecting a good correction in the market. But the question is why this market is so bullish about the future. Nifty is trading at 18,266 and Sensex is trading at 61,259.  I have my own thought about this BullRun. One of the main reason is FOMO, market out-performed just after the pandemic and investor got fantastic result and this feedback created a new bias in the market. As a result lot of people invested lot of money in the stock and in the MF. Another point is during lockdown people tried to find another way of earning money or some serious though about money. So they also end up investing in then stock market. Last and one of the biggest hype of stock market created by Scam 1992 series. Believe me this one series created another level of hype in India about stock market. Lot people joined the market after this series. Even me also got very influenced after watching this series.   So what is going to be my new strategy? I am going to pause my SIP for another two-three month just to collect some good opportunity cash and will add some risky stock in my portfolio. As I have already talked about Crypto and I started loving this concept. I am going to invest more in Crypto for sure. 
---
---
Decentralised Money – A new form of Money || Date : 2nd October, 2021  ||  Place : My Office Desk In last couple of month I was preparing for the next big thing – Cryptocurrency. This is a very new world but I will apply my old path. Learn – Understand – Research – then Invest. This is the whole reason why FOMO or Market sentiment doesn't bother me. I can keep very clam in the bear or in the fish market. Journey of stock market teach me lot of things about investment and I am going to implement those in this Crypto market as well. Blockchain itself a very big and complicated subject. Crypto is also in an interesting condition. Specially in a situation where you can't use it in the open market. But after internet this is the big thing in the world. I am very bullish about Bitcoin or few other Alt coin. I know in the future govt will also know their own CryptoCurrency.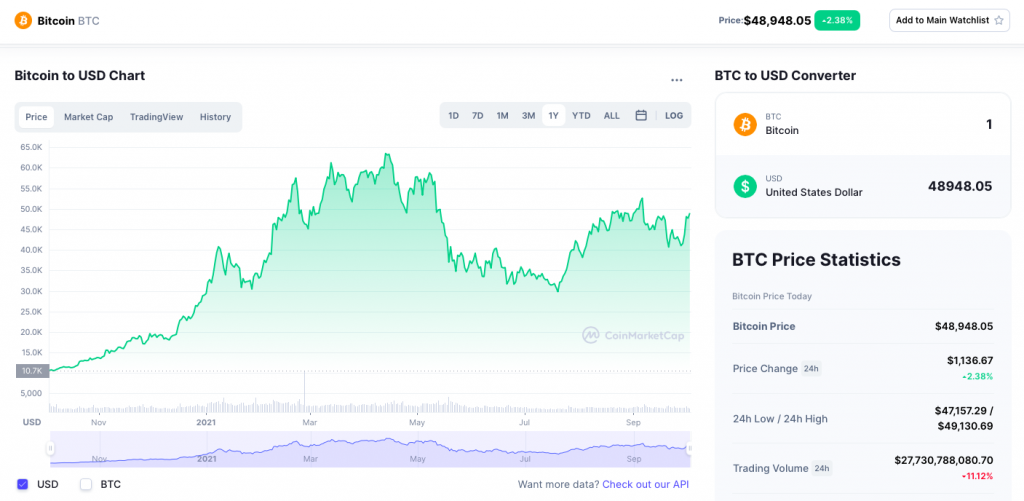 So what is my plan? I am learning this coins and trying to understand the trading platform. I am using multiple platform for the experience and so far invested 20k in multiple coin. But very imp point to note I kept not even 1% of my total portfolio in Crypto. I spend the party amount only. If you are a responsible investor and in a process of building wealth I am sure you are also exploring this new investment class. I would request you not to jump into this world without proper knowledge. Read book – research about it – talk with people and then adopt this. But in the future I defiantly have plan to own at-least one Bitcoin for sure. My Choice of Coins are : BTC,ADA,BNB,DOT,USDTC,ETH,MATIC etc.
---
---
All Time High Market|| Date : 27th June, 2021  ||  Place : My Office Desk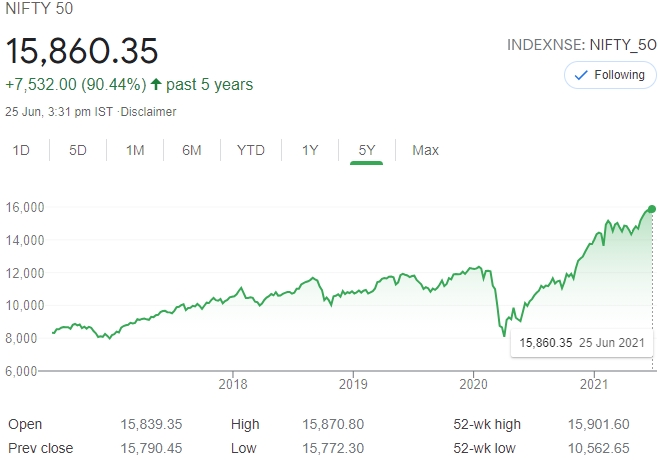 Nifty50 reached to 15k point and it's all time high after a side bias. When market was in side bias I have tried to invest more so that I can push more money to get better NAV or price. Reliance is re-shaping the future with the help of Google and Microsoft. It will be in great price after 10 years for sure. Indian stock market is doing great and I think with USA this is one of the best place to invest. But I invest 90% of my money in India and very less amount in other market. Tata, Reliance, and Bajaj will be main 3 company that will drive Nifty50 in future. But IT as a sector will grow significantly and IT will be part of everything. That's one reason I focus on IT stocks a lot. IT,FMCG and Green Energy is the future. With time people will invest more and more in stock and market will go up. But we have to keep in mind that scam could happen at any time and if we see another scam market will touch the ground. Be prepare for everything. This month I spend a lot on many things but tried not to compromise with investing. Sometime I take help from my mother as well but I don't decrease my investment amount. Because plan is big.  Done few changes in the portfolio added new Mutual Fund to capture all segment of the market. Recently I also focused on the global mutual fund as well. Happy investing.
---
---
First Milestone || Date : 12th Feb, 2021  ||  Place : My Office Desk Time to celebrate of the handwork that I have done in last 7 years. I never ever like to show off things, because I know my achievement aren't 100% my achievement, it's a joint effort of lot of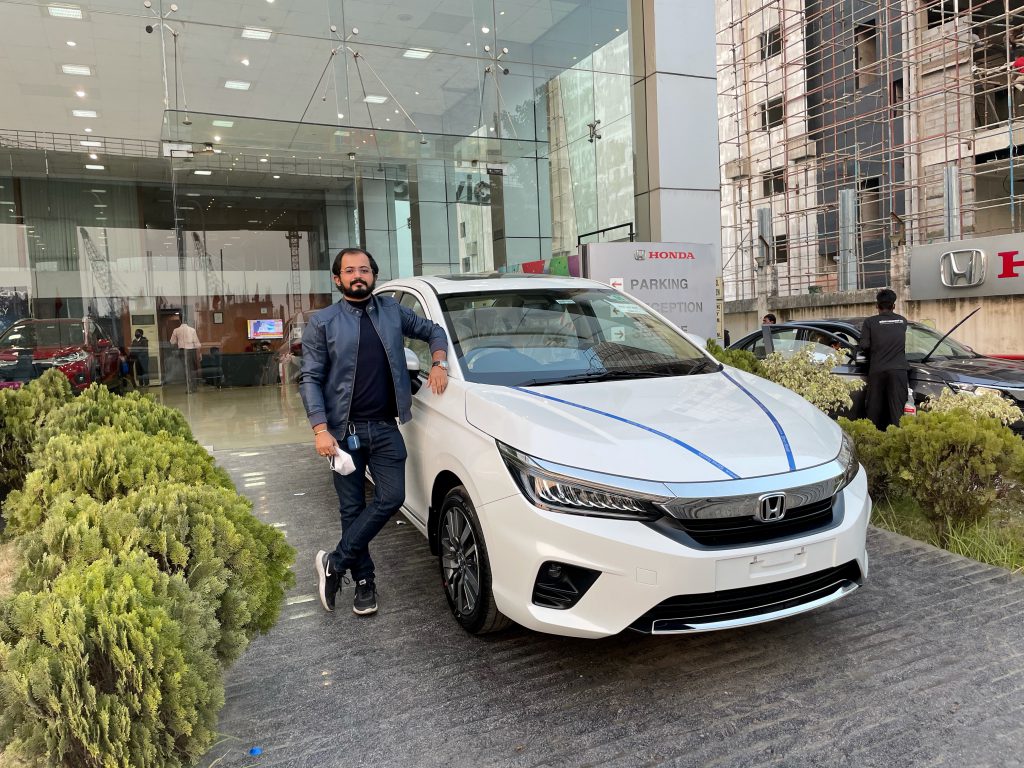 people. if I start taking name this post will be long. instead allow me to share my happiness with all my well wishers. But I think if a person or a group of person deserve thanks just after family that would be those people who criticized me thought-out my life. Basically they helped to understand my week points and with time I just repaired those points. If I need to purchase a phone I will plan for couple of months and then I will purchase that phone, not because I have less money because I stopped spending money quickly on this things and planning for purchase big things in future. Honda City is always a status of Supremacy.  If you have question why I have chosen Honda not any other brand? First of all my favorite brand is Toyota. And Toyota Yaris is the only product that can join this game. But Yaris not fun to drive. So I had to choose Honda City. This is ZX – Manual. I took test drive of both the transmission option but I liked the manual. Money can't and never purchase happiness. But it can buy comfort. 🙂 I know, you are thinking why I took step against the becoming Millionaire rules? Because I want to enjoy my hard earn money at a right time. I don't want to die with lot of money instead I will enjoy a portion of that. But very soon I will square-off this spending. Stay tuned for that…:)
---
---
Before The Market Crash || Date : 16th January, 2021  ||  Place : My Office Desk Market will crash very soon. There is no doubt that market is pumped-up a lot and fundamental not supporting this bullish situation. But this bull will continue for another months because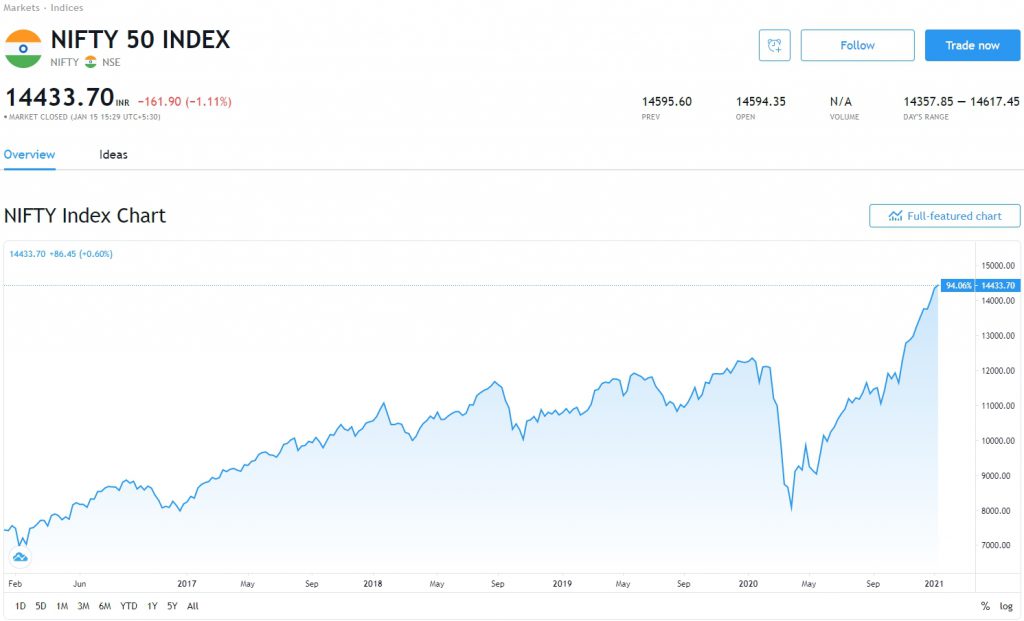 honorable PM Modi announced Covid19 vaccine today. So as a result everyone will be hopeful about everything and they will push unjustified money in the market and market will continue to go up. But in reality is need to corrected. and this is a very risky situation to open a fresh position in the market. I am not that knowledge person to decide what to do and what not to do. So till next correction I will a bit safe and will relay on MF. MF manager is experienced enough to understand this market. Now I am in fear zone, But once market is corrected I will be greedy again. So in coming month I will reduce my investment in equity and will shift to debt fund. But overall invested amount will be same or more. I don't keep any money in the bank (Apart from super emergency money). This month IRFC IPO is ready to launch. Right now I am understanding few factor before I subscribe this IPO. One great thing about this company is NPA or non performing asset, which is 0. In short I have a plan to subscribe this one. But how much money I will put that is not decided yet. Please be safe and happy investing.
---
---
Completed One Year of Investing || Date : 19th December, 2020  ||  Place : My Office Desk Completed my first year of my Becoming Millionaire Journey. Overall 2020 isn't a great year. I wish 2021 will good for everyone not only for a group of people. Let's talk about our core point now. From my prospective it was a great year for me. I have learned a lot. There are two type of learning that you can get, one that help you to earn money and 2nd type of learning help you to maximize that money. This year I have completed more books then ever and invested heavy in the stock market. This is my first year in stock market and mutual fund. But I took a good preparation before jump to this this sector. Luckily pandemic broke the market and I got a fantastic point to enter the market. Market went back to in early 2017 state and I have completed 3 years journey in couple of months. In a year I have achieved +41% return in stock and in Mutual Fund I got +21% return. Just before a year I was in +0% return. It feel great when you make progress and you know you have worked hard for it. Let me give a secret of mine. I want to drive BMW and I take suggestion from a person who is a captain private jet. He is a multi millionaire and my buddy. One of the finest person that I have ever seen and my only well wisher. I talked with him very often and take suggestion from him and learned a lot from him, sorry learning every day. My plan is to invest more intensively in this year and continue this return in coming year. I believe in value investing. I don't know much daily trading or I don't do trading. I learn – Understand – Do Valuation – Do technical and fundamental analysis – Purchase and forget. I always think about entry because I am in a journey of creating wealth not earning money from investing. My favorite period of investing in forever. But I do have plan to sell couple of stock in 2035. This is my Mutual Fund Return:

This is my Stock Return:

---
---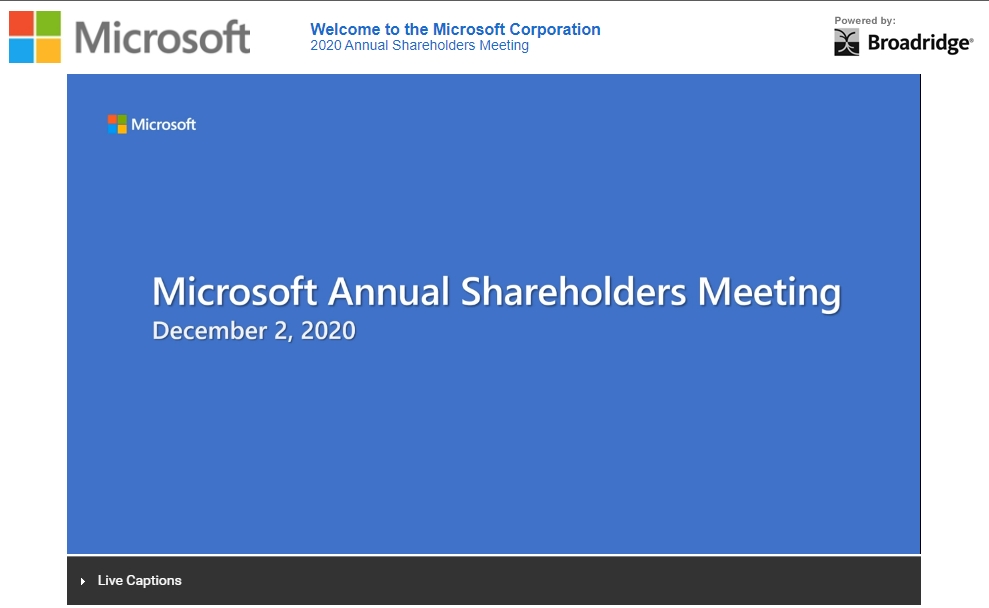 A proud Shareholder Microsoft || Date : 04th December, 2020  ||  Place : My Office Desk Year 2013 at my first job I have realized my love toward one company – Microsoft. Bill Gates life story always inspired me and I became a huge fan of Microsoft when Satya Nadella became CEO. Like everyone I was very interested to get SALARY from Microsoft – but my another dream was to become a shareholder of Microsoft. It took long time of planning and finally I have executed on 2019. I just completed my one year of being a MS shareholder. Now I receive dividend from Microsoft on every quarter. They have outperformed in last couple of quarter and I am very happy for that. I can remember that moment when I have purchased first share of MSFT and received first dividend from Microsoft. It feel great when you plan for 7 years and that moment come in front of you.
---
---
My Progress || Date : 10th November , 2020  ||  Place : My Office Desk It's almost a year now. But I am in a much better place then last year. My knowledge on finance is much better and feel comfortable while talking about MONEY. Completed more books than any other year and learning different phase of financial management. So let me give you my quick understanding about money.
Work smart and earn more. Penny can't make you millionaire. So focus on work and raise your bar.

Start investing early. The best age is 1.

Money is just a tool. Not the goal.

If you earn 100 INR after inflation it will be 96. If you pay 30% or 28.8 INR as tax then you are only left with 67.2. Think about it.

If you earn 100 INR after inflation it will be 96. If you keep your money in the bank(India) you will get 3.50% interest. So finally you are running at "-.50%". Think about it.

You learn to drive a car, you learn how to drive a car – You read about management – if you are running a company but you don't learn to manage your money. Why?
People who are millionaire or billionaire, they aren't special. They treat them as special and they treat their time as very special. There are always two kind of students. Have a look.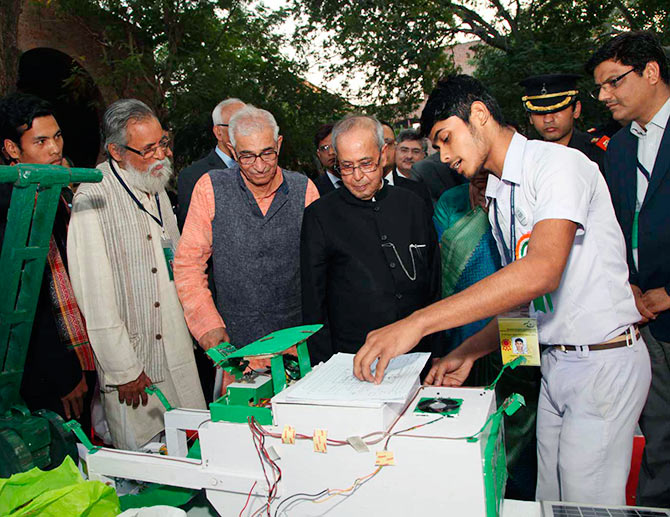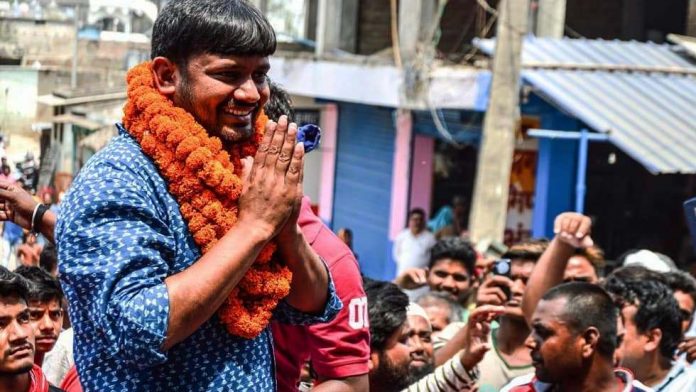 I am sure that you understood what I mean. Build your value and share the value with others. Build a community where people are ready to learn, help and pray for good. It's better to have a life with a great agenda then a colorful JHANDA. Dr. A. P. J. Abdul Kalam should be the idol of every politician in India. Who has both. One of my favorite Indian and one of my favorite political figure.
---
---
My two friend – "Agniv and Dipra" – A real story || Date : 24th October , 2020  ||  Place : My Office Desk Recently two of my friend started their investment journey. Agniv started few month back and Dipra just started few days back. Both are investing in the same fund which is Axis Bluechip Fund. This is one of my favorite fund. A good balance of everything. I also invest in the same fund. But there are some difference , So let me explain who is benefited and how.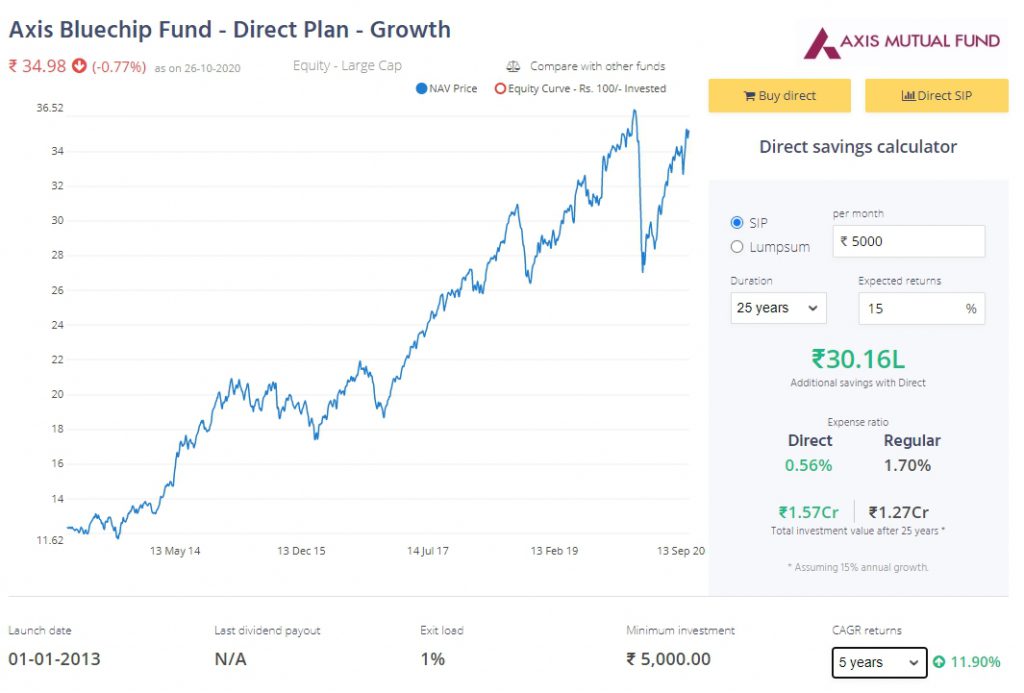 Agniv has done this investment directly from the bank and Dipra using Zerodha like me for this investment. But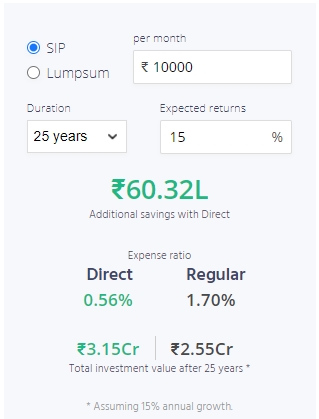 Agniv invested in Regular mode and Dipra invested in Direct mode. As a result Agniv is spending 1.70% as an Expense ratio and Dipra and me we are spending 0.56% as an Expense ratio for the same fund. Mean if we invest 100 INR in this fund 0.56 INR will be deducted for us and for agniv its 1.70 INR. Sounds nothing right? No it's a very big deal in a long term. Let's consider both of them continue this investment for 25 years with the same amount which is 5000 INR, we can also expect that they will get almost same return percentage which is 15%. So after 25 years Agniv will get 1.27 CR and Dipra will get 1.57 CR. Difference amount is 30 Lakh. If they increase the amount to 10000 INR then after 25 years Dipra will get 60 Lakh extra then Agniv. Means Agniv will get 2.55 CR and Dipra will get 3.15 CR. 🙂
This is why you should consult with a financial advisor not a broker like bank manager.
---
---
My new strategy + SIP || Date : 16th October , 2020  ||  Place : My Office Desk Covid-19 broke everything. GDP is down, people are in trouble, people are losing their job, people are losing their life. But I don't know how Sensex and Nifty is going up. During lock-down and this pandemic market performed very well. In fact few companies touched the highest point ever. Reliance, TCS, Infosys, Wipro, HCL are few example.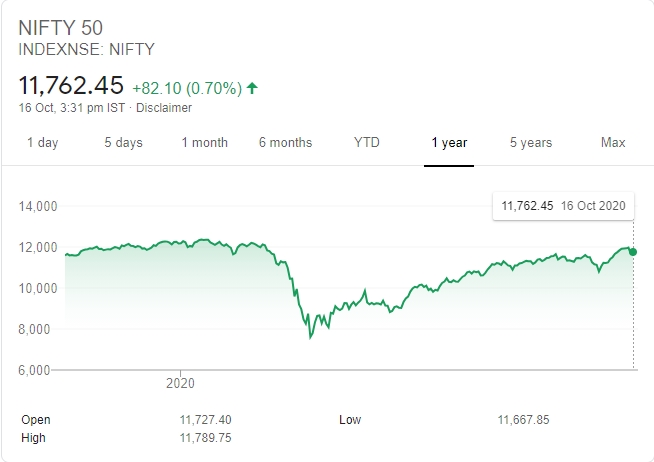 My learning process is in progress. I am learning very slowly but steadily. I am not in rush. My plan is long term. I don't want to be rich tomorrow or the day after tomorrow. I am building wealth which sustain. I simply follow low cost but well managed fund for the long term. Long means more than 5 years. I have few fund in my portfolio which is planed for 25 years. Based on need – risk and requirement I have divided my SIP amount to multiple Mutual Fund. I do have couple of debt fund which I use for very short term plan, like if I want to purchase a laptop or phone or tax. I have added gold in portfolio as well which is "Sovenoiur gold schemes" to for future. But recently I made some changes in my portfolio. I have reduced my debt investment and equity MF a bit and started invest that amount in direct stock. I prefer MF for very long term as it come with less headache.  Purchasing stock isn't easy at all. Some people purchase stock based on other people's recommendation and sometime when a stock goes high. But I don't do that. Basically I follow Warren Buffets logic. I never purchase those company – which are unknown to me. I purchase a great company in fair price – not a fair company in great price. I never panicked. I have seen 100000 INR negative return in my portfolio. But with in time that has recovered.  Very soon I will start investing in Cryptocurrency. Which is the next big thing. 
---
---
A Big NO to HDFC life's Policy || Date : 22nd August , 2020  ||  Place : My Office Desk Guy's first of all If someone is rich believe me he/she is rich by plan not by chance. To be a millionaire you have think like a millionaire. If you don't don't how to think like them I have a suggestion for you, Read Book. Today I will tell you my two biggest mistakes in my investment journey. In 2018 I have started my first SIP in mutual fund. At that point of time I was in a beginning stage of investing journey. So I have reached to policy bazar and purchase HDFC Click2Invest. Monthly amount is 7000 INR. Plan is very simple. I will invest for 10 years and I will keep that money invested for another 20 years. Everything was good unless I learned about investing. Let me give you one mantra for your entire life :  A financial Advisor will never sell any product and a Broker will never give you financial guidance. That was my first mistake. I thought policybaaar will guide me for financial freedom, basically they were selling product to me. HDFC click2invest is an equity linked, tax saving insurance product. So let me explain what is not right about this product.
If you stop paying premium they will stop your policy and will send entire amount is in Discontinued fund, where you will get close to 3.50% interest every year.

Funds connected with this policy aren't good and performance is very very bad.

Expense ratio is very high.

I never get any support from HDFC to manage fund or to switch fund.

As I have medical and term insurance separately this policy is basically useless for me.
If you have question then what I have done with this policy? As of not I haven't stopped this one as market is down and my invested amount is in negative where as my rest of the investment is in huge profit. Once the market is better and my invested amount is in profit I will stop payment but I will not stop this policy. I will stop and withdrawal my amount just after the lock-in period. This is biggest mistake in my life that I have done by mistake. But recently I have don't another mistake. Which is biggest regret of my life. One day I got a call from HDFC life and they told me that they want to send a RM to my home to provide better support. During discussion with RM, he told me that unless I purchase policy from him he can't help me and he forced me to purchase a new policy from him so that he can help me with the old one. So I have done that. 3000 per month – 36k in a year. But after purchasing the policy he didn't call me. I haven't called him either. During policy purchase he told me that I will get 8% return, but when I got the policy docs it's mentioned that it's not even 6.5%. So as a result I have stopped all the policy now (Oct 16,2020).
---
---
Feeling Secure || Date : 15th August , 2020  ||  Place : My Office Desk Building wealth and protecting wealth is parallel work. While you are building your wealth it's very important that you are spending enough time, money and effort to protect the same. Any un-conditional medical expense shouldn't drain your hard earn money. So medical policy is very very important for all dependent person in your family. If you have one you will feel much secure. But in this digital world are you safe in the internet? That's the question I have myself. So obvious answer is NO. My data is just a  data point for most of the company. Our like and search is maintained by cookies. Search something new in google, just after that open Facebook. you will get the same add suddenly pop up in your Facebook page. It means my search data isn't private. May be you don't care but I do. So I have moved from google.com to duckduckgo.com. It's also a search engine like google but unlike google. Purchased better anti malware protection for all my devices , started using VPN , better router and an isolated browser. It cost more than 15K/Year but I am feeling more secure than ever. Devided my personal task like net banking and my testing/research and office work in three different computer, Office and Home network as well.  Now the question is AM I 100% secure? Answer is NO. Nothing in this world is 100% secure. But yes, there will be less chance of getting affected. 
---
---

For the very first time I am about to attend RIL AGM. Due to an official meeting I will miss the first 30 min but I will record that part to catchup later. This is only for reliance shareholders.
---
---
Black Friday Sale || Date : 7th July , 2020  ||  Place : My Office Desk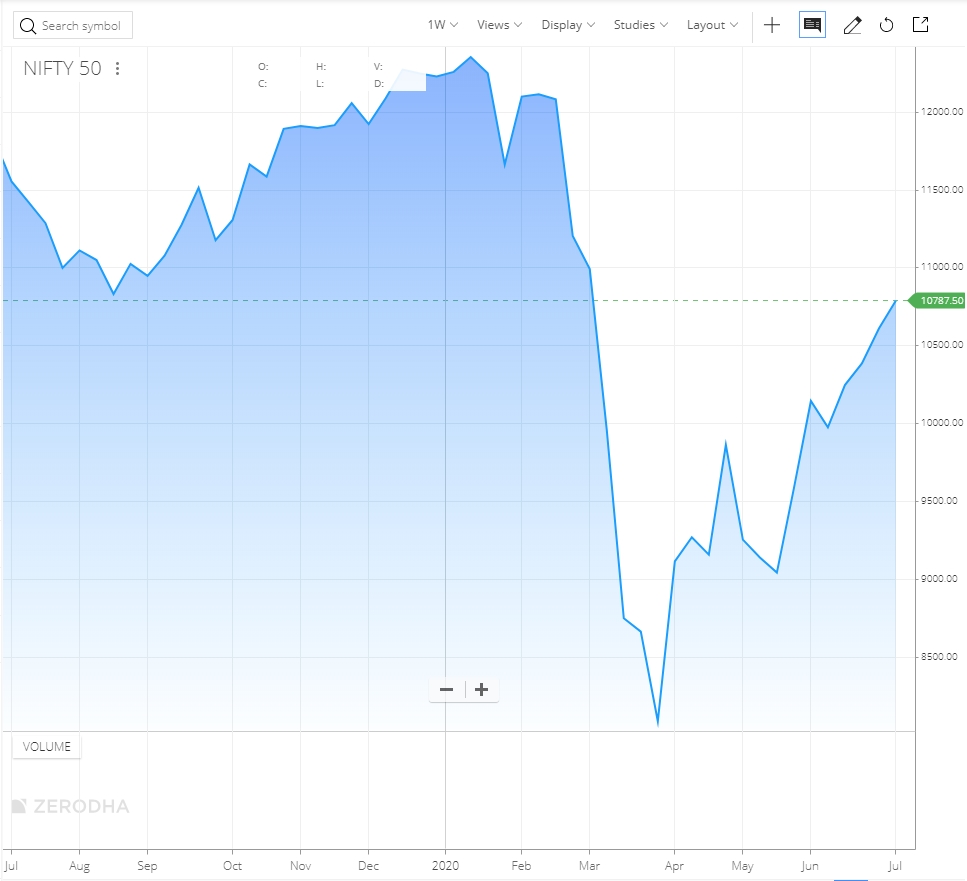 Black Friday Sale is the biggest sale of the year. Entire US wait for this black Friday sale. To get same product but in very lower price. Like amazon prime day in India. In stock market you just lose the Black Friday Sale. Where instead of products of any company you could have purchase share of the company in very low cost. Last sale was in 2008. One of my friend made $75000 in that time. Does it sound impossible? Let me explain, Nifty50 was 12K in end of 2019 , on 23rd of march Nifty50 was in 7610. And today as of 7th July Nifty50 back in 10779. Please have a look. Where people stopped there SIP , afraid from investing I have increased my SIP and purchased more and more stocks. Remember rules of Warren Buffet "Be Fearful When Others Are Greedy", now everyone is fearful so I became greedy. Everyone is investing in GOLD and I am investing in equity. But I have also invested in gold but in Demat format. Not physical gold. Is it a risk? So the calculative answer is NO with condition. What does it mean? If you have invested in verity of stocks and you have the lowest avg price of that stock and if you can hold that stock for at-least 2 year then you will be benefited. In my case I have invested for long term or minimum 5 years and maximum 20 years , may be this is my retirement investment. I have invested in most of large-cap companies or Blue-chip companies for long time. So risk is very low. Is it a investment suggestion from me to you? NO, please do not follow any generic suggestions to purchase stocks. Build your own strategy, plan, investment timeframe and then decide. Best of luck and Happy shopping.
---
---
The Untold Truth of Money – Part Two (The Power of Compounding) || Date : 12th June , 2020  ||  Place : My Office Desk Most of the people think that they are working as a simple employee for a company, not as an CEO or MD means they can't be rich in life. Which is not right. If you became asset of any good company, they will pay you very well. So, if you have started your life with 15k salary per month, still you can reach to 3 lacs in 5 to 7 years. By the age of 30 if you can reach to 3 lakh or $4000 (PM) that is a very good income. But you must keep in mind that your wealth will be defined by your (Savings+Investment+Earned Interest) not by your per month salary. Let me you an idea that if I get a chance to plan your wealth how I will do that. Scenario One: Your Salary is 70k and wealth building tenure is 5 years.  Monthly expenditure is 40k. it means you have 30k per month in your bucket to save or invest.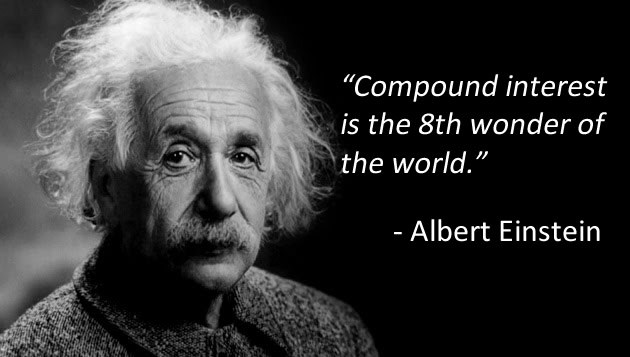 5000 as RD for 5 years (Will complete in 2/3 part) = 360000 (*approx. calculation with standard interest rate as of june12,2020)

5000 in debt fund for 5 years = 370000 (8% interest)

10000 in MF – large cap = 800000 (12% interest)

10000 in blue-chip MF = 820000 (12+% interest)

Total wealth = 23,50000 (23 lac 50 thousand) *approx.

Total Earning in last 5 years: 60 lacs

Invested amount is: 18 lacs

Wealth Gain: 5 lacs.
Now forget about 30k. If you continue 20K saving for 15 years Your Wealth will be: Rs. 1,48,35425 (1 CR 48 Lakh) with 15% interest.  Start as early as possible. Then we will join 1CR Club together. Being rich or becoming financially free is amazing. This is how your journey will look like:
You are not worry about inflection. Because y

ou already move far from inflection vs increment circle.

You purchased day to day stuff without worrying about the price or even looking at the price.

You already know – how to deal with 50 lakhs as a money.

Your payable TAX is more than anyone's salary. 

You know what the difference between interest tax is vs LTCG.

You have your personal CA and financial planner and legal advisor.

You stopped talking about your income to people.

Bank come to you to provide services.

You stared paying for experience not only for things or products.

You don't have any personal loan and if you have you are not worry about EMI.
Now let me tell you the second scenario: You have followed some basic rules of being millionaire and you would have reached to 3 lakh (PM) by the age of 30. If you have plan to be financially free, then you will save first then you will spend your money.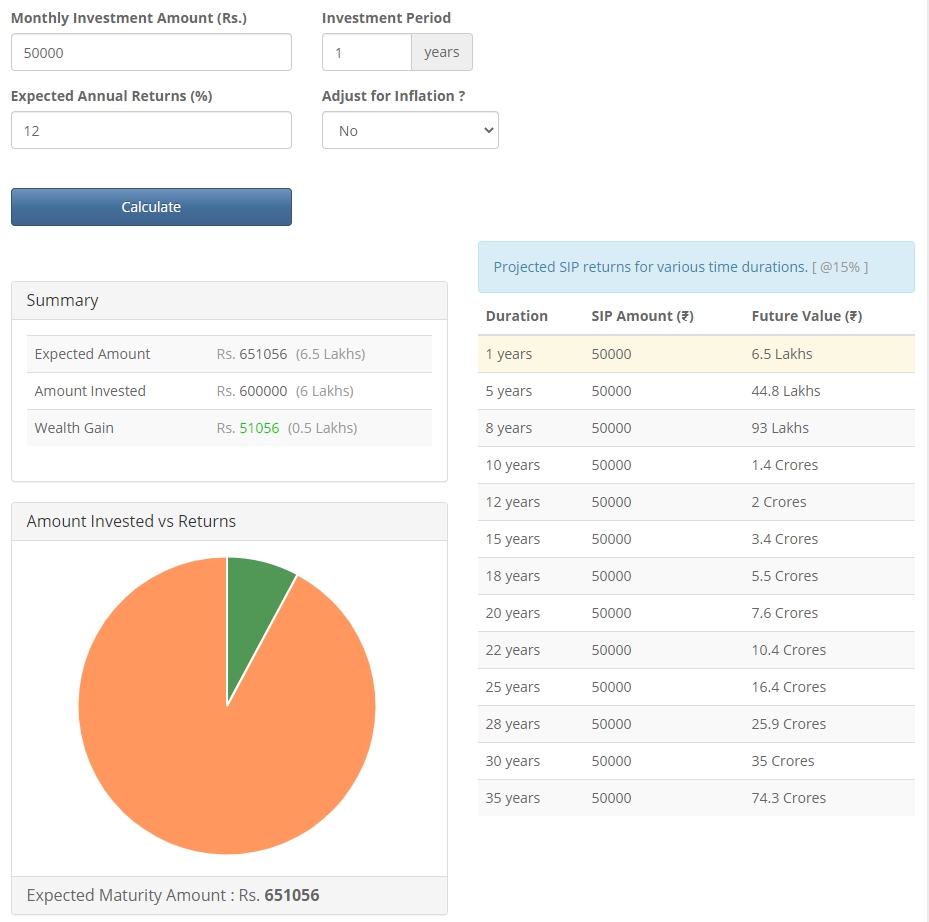 300000 is your monthly salary.

100000 is your monthly expenditure.

20000 is your tax.

180000 will be your saving or investment amount.

30K RD * 5 years = 2000000

50000 as SIP in debt fund * 5 years = 3800000

100000 as SIP in Equity (Mid+Large+Bluechip) = 8000000

Total return = 13800000 = 1CR 38 Lakh

Total invested amount = 1 CR 8 lakh

Wealth Gain = 38 Lakh
Suppose due to something you couldn't continue your RD and Debt fund investment, but you have continued your SIP. After 10 years your wealth will be 2 CR 20 lakh (approx.).  Here is a quick graph of 50K investment per month in Mutual Fund with 12% interest rate. India is a country where talking about money isn't fair but being a poor and helpless or limited life is great. There are four kind of people in our society. First group is very rich – So they dont care about anything. 2nd group is working hard and planning a lot to gain the maximum profit of their income. 3rd group is struggling to get basic need to live their life . 4th group is middle class who are 24 hours online in Facebook suggesting nice food or fighting about Tikok vs YouTube. Apart from that there are another group you can found in FB or in Real Life, who all are very active in social media, traveling to Malaysia or Dubai to attend business meetings, who all are Big Entrepreneur, very enthusiastic with lots of positive post and motivational videos and they will be millionaire or billionaire soon. They hate JOB life. They believe in fake it tills make it. They are broken in inside but colorful from outside. Sorry to all those dreamers who joined network marketing after 2015 and still paying bank EMI to be rich one day.
---
---
The Untold Truth of Money – Part One Date : 10th June , 2020  ||  Place : My Office Desk 
Money I$ Math.
This Math is easy.
Easy but was not in syllabus.
Syllabus was our life.
life isn't end yet.
End isn't near.
Near is success.
Success should be calculative.
Calculation is math.
and Math is Money.
The math you are not aware about is "Power Of Compounding". If you are really interest to know this math here is a quick tips for you : A = P(1 + r/n)nt
Albert Einstein reportedly said it. "Compound interest is the eighth wonder of the world. He who understands it, earns it. He who doesn't, pays it."
---
---
Global Pandemic – Up's and Down's Date : 6th June , 2020  ||  Place : My Office Desk  This world is in a very tough situation. We haven't seen such situation in last few decades. "Covid19" or Novel Corona changes everything from how we live to how we breath. Survival as a human is become a challenge now a days. Death rate isn't high for normal people, but this virus spread very quickly. This virus was born or created in Wuhan, China and spread across globe. In USA almost 19+ lakh people affected by this corona virus. Hope we will survive and write a new history. Death rate in world getting higher and people are losing their loved ones. My deepest sympathy with each people who is directly or indirectly affected by this Covid19.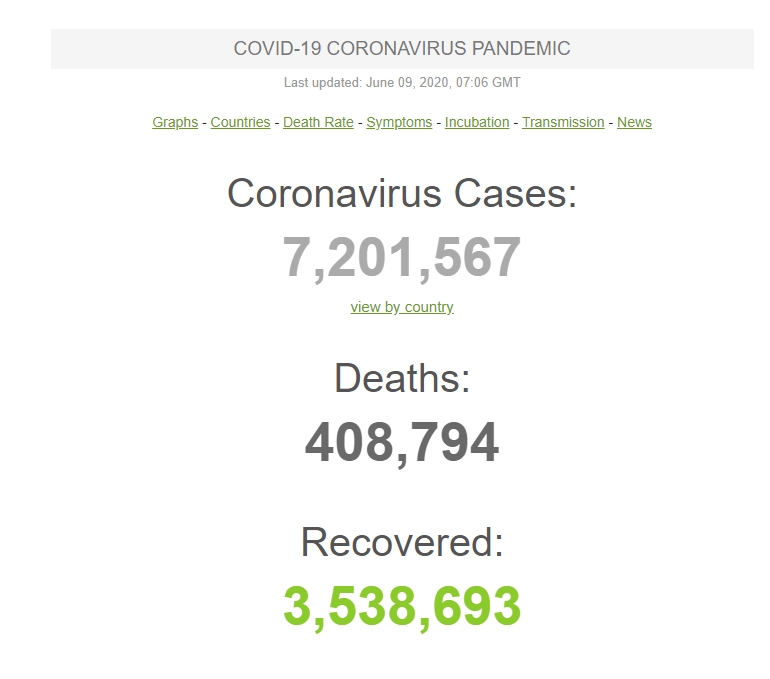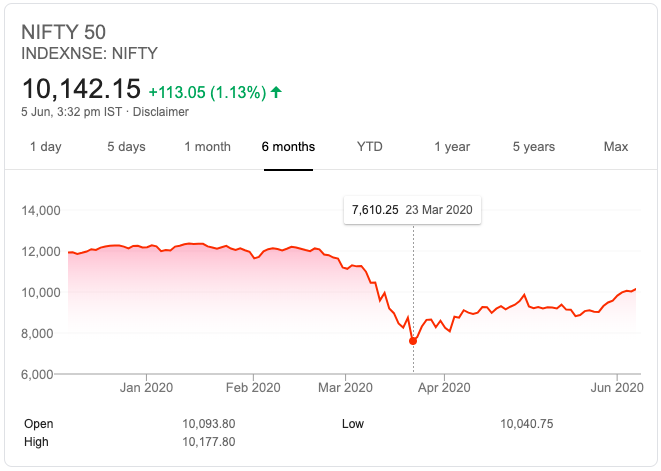 To stop community spreading government took decision to lock the entire India. This lock-down situation is not normal for us. We haven't seen such situation in our life. Lockdown or C19 (Covid19) changes lot of things in our life. Work from home became very normal and meeting over Zoom or Teams became easy for us. I am very comfortable and used to with work from home. So, nothing is new for me. But 24 hours in home isn't normal for me. As a benefit my travel time is saved, and I use that time for self-development. Current generation is very active, and their life start with Facebook and end at Insta. They do have more connection in digital world than real world. Tikok is another worst creature application. So, youth started spending time with it. Mean future is in danger. I or we don't have any idea that when things will settle and when we can go out without fear of death. Meanwhile stock market has changed a lot. It was down for couple of month and now it started recovering. This pandemic situation was an opportunity to invest more for better benefit in future. If you read book that talk about money you properly know investors look for this kind of situation to make the maximum benefit. Whatever money I had I have invested in stock market and in mutual fund. 20% in direct stock and rest 80% in mutual fund. In mutual I have various debt and equity fund. So, I have diversified my risk in multiple zone. 23rd march Nifty was down. I have invested more in that timeframe. But I have seen huge negative return in my portfolio. But I haven't panicked. I have seen negative return up to one lac. But instead of withdrawal money I have invested more in this time. and I know what the benefit in future will be.
---
When My Money Work For me Date : May 14 , 2020  ||  Place : My Office Desk          I work smart and hard. I believe in Deep Work. I work more than 10 hours a day. Where more than 5 hours is dedicated for deep work. These 10 hours is dedicated for my office. I earn in these 10 hours and this earning work for me 24 hours a day.          Money works for "Millionaires", they know how to multiply their money with Proper Planning and Right Investing. Earning money is not enough when "Financial Freedom" is the goal. We should learn that "how to increase the value of money".          What does "Financial Freedom" mean: When "Return of your Wealth" can effort your expensive life considered as a financial freedom.          Always remember this simple line: "Goal is to be Rich not only look rich".           I woke up late, yes this is one bad habit of mine and against Millionaires rule. I am working on and change this habit soon. But here is my daily routine:
By 9 am I complete reading at least 10 pages of ongoing book.

9:15 am to 10:00 am stock market/MF update.

10:30 breakfast.

10:45 – 11am Coffee time.

11 am to 9 pm Office, including lunch break and tea break.

9 to 10 pm – Blog, read more book, build strategy for the next.

10:30 Dinner and family time.
         Saturday is completely unplanned for me. I spent time with my family and keep my external meeting like meeting with bank official, Financial advisor, Mentor session and so on.           But I am super flexible person. I follow this basic routine but if required I change my plan according to that. But my priority is family health then my office work. Guy's, I respect my job, I love my Job about my work. Guy's take my note, if you don't like your work you will never ever be rich by doing job. Because industry is ready to pay huge amount to their employee but to the right person. Leave your comfort zone and explore the world, this world is bigger and better than you think. Don't consider any office politics as end of game.
---
Delhi – The Life Saver Date : May 6 , 2020  ||  Place : My Office Desk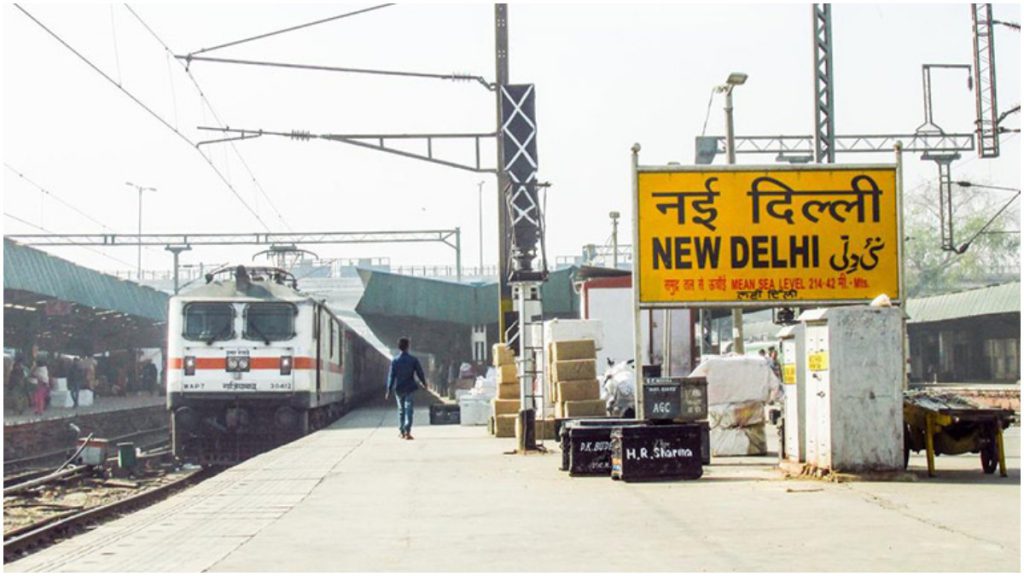 Feb ,2015 – A Journey that has changed my life for ever – A city that will be in my hear for ever. I never felt any connection with Kolkata even after spending 90% of my life. But just 5 years in Delhi is one of the best time in my life. A city that made me a real man from a small town boy. Thanks Delhi. Let me share that time with you. Can't remember the exact date but that month will be in my mind forever. Because I have started my journey alone with a dream that I have to Prove Myself Right to the World. Meanwhile Delhi invited me to fulfil my dream and I have started my journey. I had no idea about Delhi, I had no plan that what I will over there – what I had that was strong determination and big dream. So, this post is all about how a city fulfilled my dream and what price I had to pay for that. Because "Dream doesn't come free"!          With one and half years of experience at one of MNC in Kolkata I have learned most important lesson of my life that is "Company Doesn't Matter, What matters most is people around you in that company", And "People in company are colleague they are not friends". Still I remember those painful days, spending time with most toxic atmosphere that I have ever seen. In fact, I don't want to compare bad days even with no-food-no-shelter life. When I got opportunity to change my life, I have accepted that and looking for a new life.          Offer came suddenly from one of my Facebook friends, his name is Sunil. Sunil told me that I can come to Delhi for more exposure. Without wasting time, I took decision that I will go to Delhi. That one decision changed my life forever and I am very happy for that.          I was not a spoiled kid, but I haven't done my own things by my own. I never went to kitchen to make food, I never tried to wash my own cloth in-fact I haven't make my own bed ever. So, a lot of new things was waiting for me and I had no idea about that. On the very first day I have realized that this journey will be tough for me. So, the first things first, I need a job. But getting a job in a completely new city isn't easy. It took almost one and half month to figure out a nice job. I went to Delhi with a limited money and that was finished before I get my first salary from new company. So, I had to survived one-time food for few days and honestly that was tough for a bong who is used to with 4 good meal in a day for last 23 years. But I was stronger than the situation. Survived with lot of problems and very limited money. Things changed when salary got credited in account. In that 3 month I understood what life mean, what does struggle mean and what does family mean. So, I spend nice few months in that company, and I met with one fantastic person as a trainer. His name is Arun, for me he is Mallik Shab. But that happiness wasn't stayed for long, we had a legal problem in that company and started receiving less salary. So, I planned to change my job.          I have started giving interview in multiple companies at a same time and spend sleepless night for the preparation and got offer from two different company at a same time. So, chosen one over another and moved on.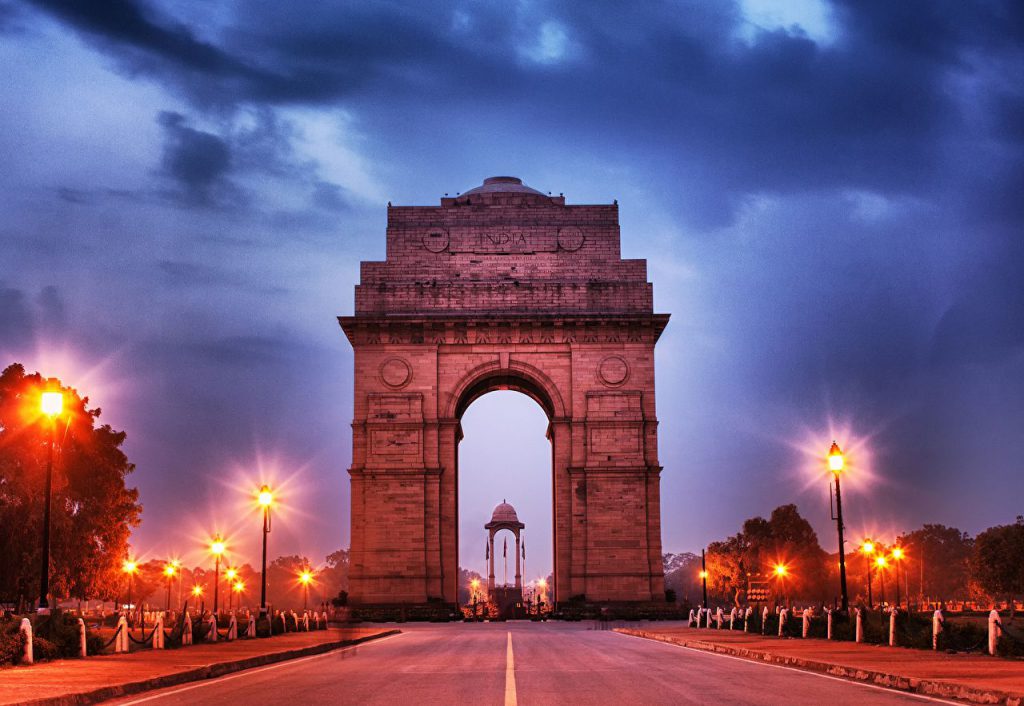 Meanwhile I became used to with Delhi. Culture at Delhi, food, travel everything was in my favor. "Metro" became part of life, "Paratha" became part of food and "Slang" became part of communication. I was started transformed into a Delhiite. And still today I love to consider myself as a Delhiite and love today "Delhi se Hoon **". Sorry for the beep-but this is the truth. I was in Delhi – no Delhi started growing inside me. So, Delhi started giving back to me.          In Jan 2016 I joined Koenig as a Trainer. On the very first day during induction I have discovered that Arun sir or Malik Shab also join Koenig as a trainer. We don't have any communication from last couple of weeks and no idea that we have joined the same company and as a same role. And obviously he was one step above then me. He was – He is, and He always will be one step above than me. So, we have started our journey together in one of the great training institute in the World.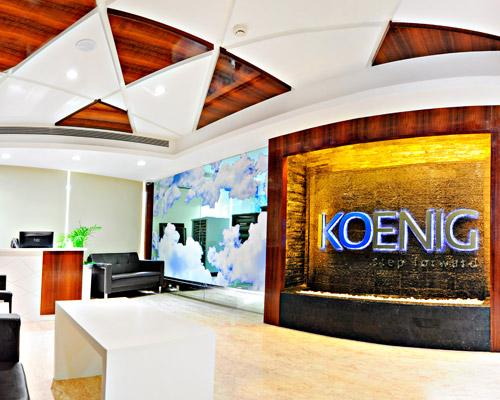 Within time I met with Pradeep and Ravinder sir. This story will be in-complete if I don't talk about these two legends. Pradeep sir was Assistant Technical Manager and Ravinder sir was Group Technical Manager. I was surprised by the energy of these two people. I have never seen Ravinder sir without a smile in his face. But my presentation and comm skill wasn't sharp. So Ravinder sir took responsibility to changed me from an administrator to a trainer. Not only me that entire batch was his responsibility. Multiple internal training to 100's presentation, I started becoming a trainer – a good instructor. Knowledge of subject, industry, production, presentation skill, handling skill – by combining everything I become Microsoft Certified Trainer in mid-2016. And that was my first achievement in Koenig and in Delhi and then never I had to look back in my career. Soon I become Azure Trainer and started delivering Azure Training in all big names as well. Then I got two promotions and became Sr. Corporate Trainer. In 2018 I was selected as a lead speaker of Azure Global Event by Microsoft. So, I have started my trip from South Africa then Kuwait, Aman, Jordan, Lebanon and ended up at Dubai. That was an amazing journey for me. Same opportunity came again in 2018. Again, Microsoft chosen few trainers along with me to deliver Azure Boot Camp. Mumbai, Gurgaon, Bangalore, Indore, Pune all big city was in list with a very simple vision and a strong mission "Is to empower every person and every organization in the plant to achieve more". Now a big surprise was waiting for me. I got an opportunity to serve Microsoft azure QNA booth in Microsoft Tech Summit – 2018. After joining that event team asked me to share my thought about Azure Learning in stage and believe me that was happiest moment in my life. In 2019 I became first and only Google Certified Cloud Instructor in Koenig History. Again, entire credit goes to that one person "Ravinder Sir". I will never ever forget his contribution in my life and in my career. Still I missed my team at Koenig , few name is Sourabh Sir, Pradeep Sir, Mallik Shab, Dipankar Sir, Anamika ma'am, Indu, Manish, Shiv, Tanvi, Abhishar, Shruti, Bharti, Stuti, Shreya, Bakul, Sandeep Sir, Sujit Da, Ashokh Sir, Sourav. This list is long. But memory is longer. Delhi is Great. I am thankful to Delhi for all the love and opportunity. Delhi and Delhiites gave me more than I thought. I had to come back to Kolkata to take care of my family. But my mind still in Delhi and still Delhi is in my heart. I got emotional when someone talk about Delhi. I was born and brought-up in Kolkata and I respect Kolkata and people over here, but the connection that I build in Delhi with Delhi that is unbeatable. Delhi made me independent, stronger, shaper, responsible more over a complete man and a millionaire soon. Love you Delhi. If you haven't been to Delhi, you are missing out. You will get all the flavor of India in Delhi. Best of luck. https://www.youtube.com/watch?v=neIUpG6KhvQ
---
My Most Expensive Learning – MLM
Date : Feb 11 , 2020  ||  Place : My Office Desk
Today I will talk about my most expensive learning. Story was started in 2016. At that point of time I used to live in Ganesh Nager, New Delhi. One day I got a call from one of ex trainer. He is one of the most fantastic trainers that I have ever meet and he is an ex Koenig Employee. He is expert in Citrix. I got shocked that he calls me because we don't have any connection from last couple of years. After some casual conversation we started talking about career and future option. We were super positive about good changes in IT world and eventually I came to know that he has started a business with few other people, and he is doing great. Honestly this news was not shocking for me, because I knew that he will do amazing in his career. So, I have shown interest to join his project and he gave assurance to me that he will confirm me once he will start hiring new talent, So I got excited. Because he told me that one of his friends from Microsoft (Still he is a Microsoft Employee,2020) working with him as a consultant and he will be our mentor. So, I got crazy, because getting a technical person as a mentor is always great, because it's easy to match mindset and common topic to discuss. So, after this conversation he hang-up the call. And I move on… After a month I got call from him again and this time he gave me the good news. He has something for me, and he want me to crack the interview or discussion round as this position is very important and He will come to Delhi to meet with some business partner and if possible, he will meet with me over a cup of coffee at Hauz Khas.  Dream Seller @ Barista: "So we will meet at Barista by 11 am, See you buddy" – this conversation was day changer for me. I thought now I will meet with my Dream Planner – who will guide me to live my dream life. So, one day I went to Huaz Khas to purchase my dream. Finally, I meet with him and he hugged me in first meet. He was and still he is a very humble and good person. So, we started talking about life, IT, Citrix and working with Koenig. Koenig is great place to work and learn. Koenig and Koenigitees contribute a lot to build my life and I am very thankful to them, specially to Ravinder Kumar, one of the most technical and logical people that I have ever seen. But he convinced me to think that – job as a slavery and I am helping my CEO to fulfill his dream where nobody care about my dream – But the truth is "Time @ Koenig" was one of the most impotent time and phase in my career. Then he relived his Multi-Billion Dollar Online Platform Scam Sorry Business. Where "Harful" – "Consultant of Microsoft and Author of one PowerShell book" is his mentor. So he will very happy if I can join the team and I will be benefited from him . So I have be ready to grab the opportunity. The Secret: After few days we meet at the same place to discuss technical or methodology of business. So, I met with a new partner of his business, who will explain the entire plan. So, we started talking about my life, journey, how life is going and everything. Basically, he was waiting for a moment – when I will say " I am not happy with my earning and I want to do more ".  Now he got the node he started his story. First, he impressed me with a flexible lifestyle where I will be the only boss and I can me manage my own time and I will have fantastic flexibility to choose work location. Then he started talking about "9 to 5" Job. Describe thousands of negative points about working for a company and how I am helping my company CEO to fulfil his dream – not mine. After all this point, he started discussing about the project. So, THE Business is very simple. It's an online platform like amazon contain multiple premium product (Like one Swiss watch price 80K). They do have authorization to sell those products and whenever they sell any product, they get a part of the profit. So, for the very first-time plan sounds very simple and logical. Because this is how most of the business work. So, I have shown interest and they are keeping talking about the business. Just after that they opens the secret. Secret is they are not the salesman – they are Entrepreneur, so they don't sell the product. They choose right person by taking interview and they sell the concept or the distributorship directly to that person. By doing this they are helping youth or like-minded people to grow and do something in their life. And wherever they will do the same this people will get benefit. In short, they are doing Multi-Level Marketing. When I bring this term in-front of everyone they said 'YES ' – This is a networking marketing or multilevel marketing.  Now it was my turn. I got crazy because I had, and I have very negative thought about Network Marketing. But the truth is Networking Marketing is a billion $$ business and it produce many millionaires than any other business. But another truth is more than 90% network market companies are fraud. AMWAY is the shining star in this business. They are doing well from the beginning and no sign of fraud as of now. Then they told me "Subhendu go back home and think about it and then let us know – that you want to work in this industry or not. So, I went back and started thinking about the next right step. But the company name kept as mystery. Booking of My Dream: After a day I got call from him and he was asking about my decision? If I haven't taken any then he can help me take one. Then he said before I decide YES or NO, I should look a video. After watching the video, I got some positivity and I was agreed to meet with them for a second time to discuss further.  Token Money of My Dream: I was bit positive after seeing that video. So, it's time to revel the mystery, he told me the company name. Company Name is Qi Group and the platform name is QNet . So basically, they are Qnet representative and finally he asked me to pay some amount as a token money so that he can book the position as position is very important. So, I paid 10K from my pocket he told me to take a personal loan for rest of the amount.  Introduction of Dream: After this basic introduction with business he asked me to read some book about business and dream. Dream or WHY is most important for this business. That was another great moment in life. Qnet or that person basically helped me to re-frame my dream and gave me power to see that dream again. Success is not for everyone – Managing money is not for everyone – A person should have knowledge – kindness and empathy to manage this two. Unknowingly I was preparing myself for a better life a better future. Business will start with an Induction. So, it's time to fly to Ahmedabad. Induction Day: Before travel to Ahmedabad I had applied for loan and my loan application was approved so I was waiting for the money. I reached to his apartment which was very beautiful, meet with few other business partners and got lot of positive vibes. SO overall I was happy. BDW that Induction program was paid and paid by me, food during travel everything was on my expense. I had crunch of money so sometimes he paid few amount behalf of mine and I am thankful for this. Overall experience during Induction was good. Because I like all those seminars where people talk about innovation or money. So, they were talking about dream – success and money. After completing the induction, I came back to Delhi with lot of positive vibes and went back to office to work.  Similar days with Qnet: I was 100% committed to my office but I was also committed about my new business journey. Let me mention over here that I had done legal consultant just to make sure that I am not violating Koenig Policy. As I was not the business owner neither there was no business-oriented document created by my name I was fine. So, let me tell you how my day's with Qnet was. In simple word – "Bad" very very "Bad". I was excited about the destination, still I am excited about the destination, but the path was wrong. But it was not worst. Worst time was spending time at IMOC and with so called team. I will tell you that story some other time. But the question why spending time was bad. The path and the destination were chosen by me then what's wrong with that? Earning money is not the goal. Remember a prostitute earn money a lot more than a writer of a non-so famous book writer. But a writer enjoys his work – proud about their work – learn from their work and get respect from society. Apart from few top-level leaders nobody will introduce them self as a so-called entrepreneur with Qnet. If you ask them about their business, they will tell you that it's their business, but truth is Qnet has 100% right to throw him from team or fire him or restricted him/her to do business. So, it was first problem no body was proud with their business. My question if you are doing great with your business then why you hide your identity from people. Satya Nadella or  Ritesh Agarwal will never feel shame to tell people that who they are . Only direct connected employee will tell people that they are working for Qnet (as an employee).  They used to promote a concept called "Fake It – Till you Make It" – every Qnet guy work or show off by following this concept where my concept was "Learn it – Till you make it" –  that's why I always had a conflict between what I follow and what I believe . I follow Satya Nadella's theory "Being a lifelong learner". So, it was not a comfortable place for me. Another wrong thing was "Fake Attitude – Fake Care – Fake Positivity" – Yes most of the thing in qnet family was fake and still is fake. Nobody in qnet care about you. What they care is your sign-up and your increasing downline, because without this your upline will not make money. So, if your upline or so-called mentor asking about your family or you had food or not it means he is just preparing ground before asking you about business progress. It's a very nice place to learn "How to make someone fool by anything ".  Victory by CON: Dubai was my first international trip to attend one global event by Qnet with the name of V-CON. It was one of the great events attended by me so far. It's a 5 day's event with thousand and thousand people from across the globe. The founder of Qnet and few key members give speech on this event which is super great and positive. I think everyone should attend V-CON in their life just to understand what positivity means. I have learned a lot and still I apply some of learning in my day to day life. There is a quote by one of the famous writers that "Show me your friend and I will tell your future". End of Story and my take-way: First, Qnet is not a bad company, neither Qnet asked anybody to do cheating with anybody. But first problem is the product – which is not worth at all and 2nd problem is people at Qnet. They don't have their own brain. They just follow some baseless rules defined by his upline who's moto is to earn money. Nothing else. But I have never learned to "drop sword in any war". I have sped almost 2lac 10 thousand rupees for this experience. It was very, very expensive for me. My job helped me to repay bank loan and get out of this creepy situation. But I have learned a lot which is more expensive than the money I spend over here. My Key Learning is from this entire thing:
Be Positive and carry your smile.

Think about your dream each moment and doesn't matter who you are – what you have – you will succeed in your life.

 Learn from book. Take experience from people.

Think twice before waste time.

Even 10 lacs in a month is not a big deal. Managing money.

Do not underestimated any person and JOB. Remember JOB feed you.
---
View from Road Date : 31st Jan , 2020  ||  Place : My Office Desk           Powersehll is my new love . Powershell is a tool by which MS technician can do lot more than graphic . As you know most of the I spend on Azure . Now if want to know anything about azure then please go to blog segment and read over there . Yesterday was holiday for me , so I spend my entire day to learning something new on powershell .  Today I will spend time Life 3.0 again and will complete one part of AI course for sure . Last time I told you that I will post about my investing platform . So here you go . 
This is a view of Console .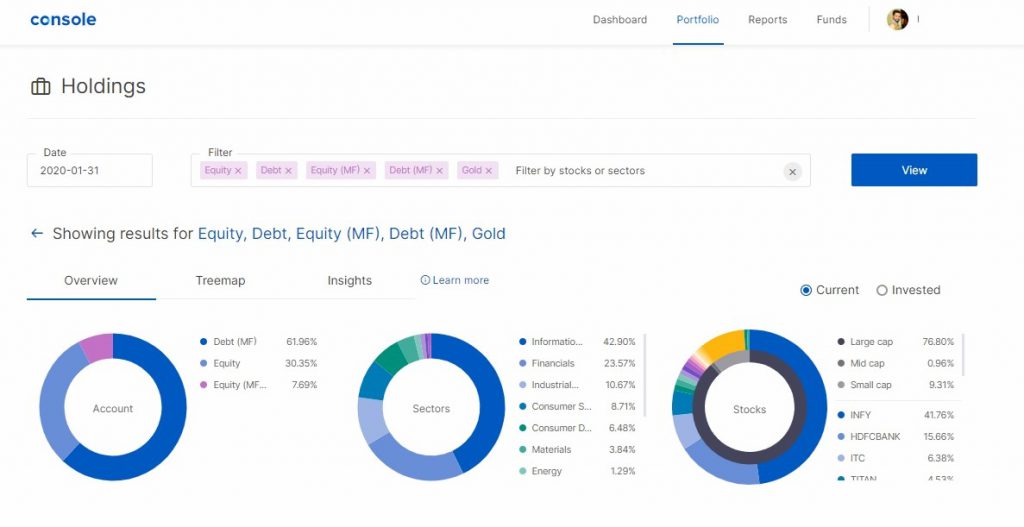 This is view of Kite :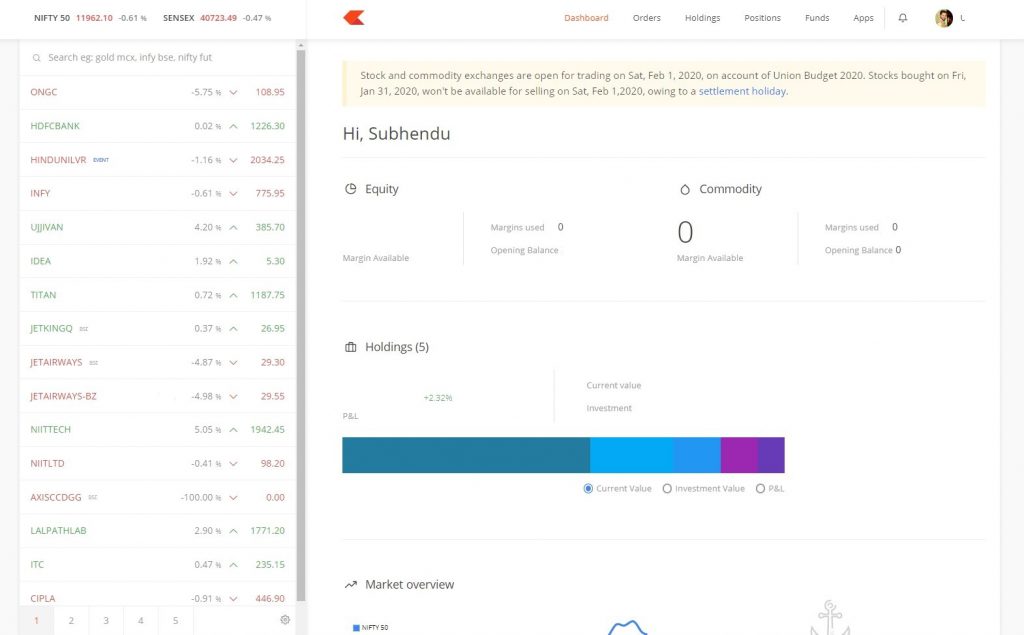 View of Coin :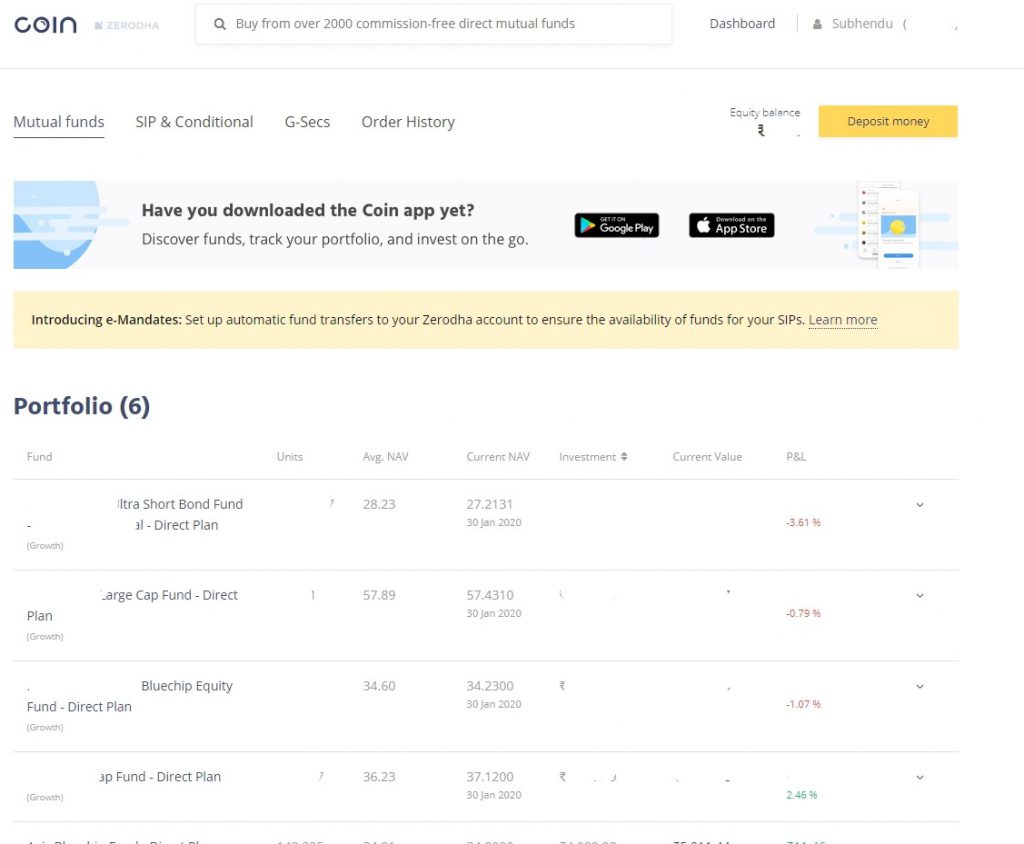 Zerodha is an independent platform from where you can purchase any stock or mutual fund . Zerodha Provide kite platform to purchase stocks . Coin to purchase MF . Console to mange everything . URL : https://zerodha.com/?c=UH0726
---
The Path Date : 29th Jan , 2020  ||  Place : My Office Desk           It's been a very busy month for me , multiple projects and personal development . I have taken decision to learn AI in next 6 month and purchased few online courses for self learning . So basically spending time with Learning – Earning and Managing . Let's focus on our core topic "Millionaires" . Millionaires  read books a lot . Reading books is another habit of them . I have inherited some good habit from few of them . Now I days I plan my day in advance . I write all to do and follow that . I complete my work and share thought about that with my company before management ask me . I love – respect my company and love what I do . Working with Microsoft Vendors or Partners are fantastic . Apart from work and study I spend good time on my Wealth Building . It doesn't matter how much you earn as salary if you don't plan you will end up with spending 90% of your salary .  On 18th of Jan , Saturday I spent my whole day to build my Portfolio . To be very specific Financial Portfolio . This portfolio contain my Income – Spend and Investment planning . It's also contain how my investment amount is diversified between multiple planing for funds . Let me explain why I required this , I have only one income source that is Salary like most of the people . It's been more than 7 years I am in this IT industry but honestly couldn't save much . So from last 8 month I took this part very seriously and tried my level best to improve it . So first I read couple of books and tried to understand How Money Work . In very simple term there are basic three way to generate money . First and Best is being an Entrepreneur , not a ****** MLM agent . Build a fantastic business that can help you to earn huge limitless amount . 2nd Famous way is being asset of a company , understand me correctly , don't be only an employee , be an assets . You will earn huge . I have seen and trained people who are earning more than 70 Lac per year from company . 3rd way is Stock Market . Stock market is an another door from where you can earn huge amount of money with proper knowledge and planning . But it's a time bounded process . From beginning of my life I have never chosen any job or work area with great salary , my focus was outstanding work environment and great learning carbs . So after investing 7 years in IT industry I am in decent salary package . So I always encourage everyone to learn great things in advance so that you can break inflection vs increment circle easily . My financial portfolio build by keeping few parameter's in mind . Primary point is Duration and Need . When I may need money and how much . I have also focused on my Risk Apatite . My portfolio Contain  FD , Mutual Fund and Stock . I use three separate account for my my work . CITI bank is my primary bank . I get salary in this bank . On 7th after receiving my salary I divide my salary into three part . One Part as my monthly spend . One part as a liquid cash and other part as my investing . Now a days I am investing more than 50% of my income into multiple segment . I keep my monthly spend in CITI bank , liquid Cash in Axis and Investment amount in HDFC . If you do the same you will be bounded to focus on one amount to spend in a month . As a investment I have created goal and invested money like that . A very small portion to purchase direct stock . A mount as RD for 2 years , 2 small cap fund for long (30 years) , rest of the amount in Largecap+Blupchip+Debt . I have a global investment account using that I have purchased stock of Microsoft,Apple,Amex,Facebook etc. I will share snap of my investment platform very soon .  I am pretty sure that you have question that how much I make ? In a simple ratio I have earned 5k by investing 96k in 3 months . I am very new to Stock Market Industry . I have started in Oct 2019 . I do my own trading , I am not dependent to any AMC or broker to get the job done . So I don't pay any commission to anyone . That's why I recommend to use direct plan of any investment . To learn stock market I read "The Intelligent Investor" Flirting with Stock , Warren Buffets book etc . 
---
Preparation Date : 31st December , 2019  ||  Place : Dehradun, Uttarakhand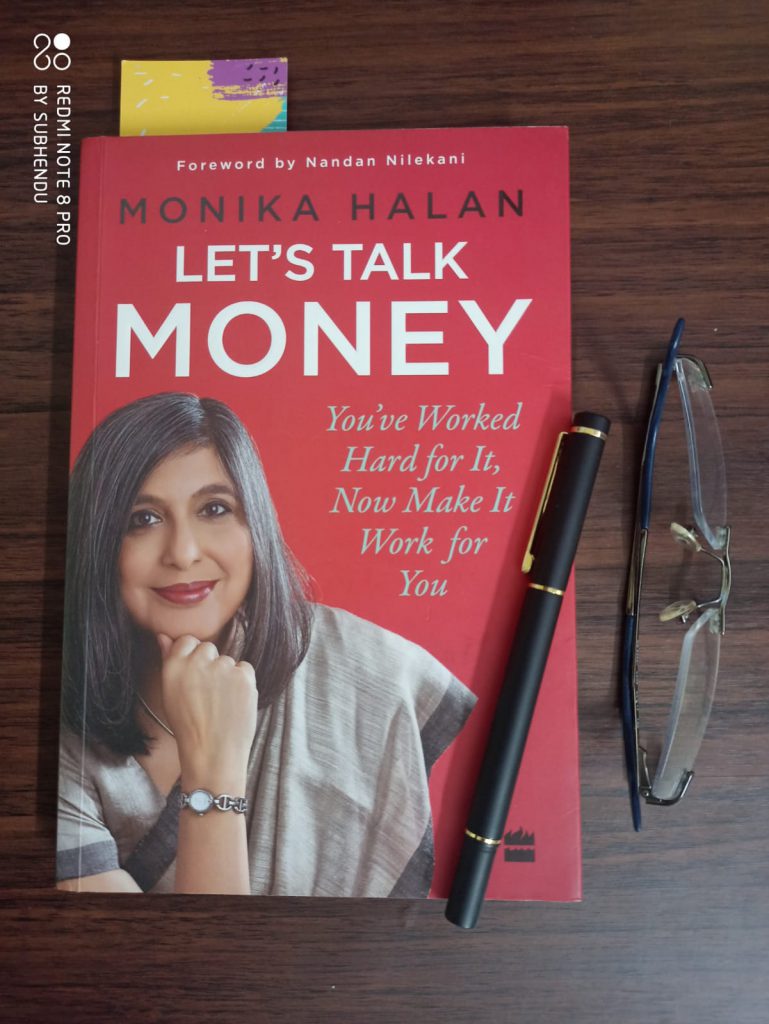 It's a holiday time in the year. Last few days I was in Mussoorie with my wife. Today we came to Dehradun and we will stay here for one day. So got some time to update my diary. It was a nice our time . Spend a lot and Read a lot . Yes , my primary focus was reading more pages then any other day . Right now I am reading  "Brief Answers to the Big Questions: the final book from Stephen Hawking" and "Life 3.0 ". I will review this book later on . Within time I have realized "we should live every moment" and "Convert time to a moment" . Normally I work for more than 11 hours a day including my reading . This is one habit that I have built last couple of months . Believe me my mom laugh a lot when she see me reading book for hours or skip my lunch for reading . Because I had a very bad relation with books . Neither I was a great student in school or college nor I have done excellent in exams . That's why my mom and sister are very surprised about my new habit . But believe building this habit was not tough for me . Once I had determined my vision and mission I was looking for way to reach there and finally I found that books is the only way to get there . Knowledge is always good but always remember read those book that help you in your work culture . Not History of "Mughal Empire" . I will suggest a book to start with "lets talk money by Monika Halan". This is not an advertisement.
---
What – Why – When (My First Post) Date : 19th December , 2019  ||  Place : Halisahar , West Bengal  I can remember my first post of my technical blog that was 3 years back , date was June22,2016 with a strong determination that I will continue this technical blog and will empower every person in this tech world to achieve more . I can feel the same determination while writing this journey . In June,2016 total visit in y blog was about 126 . But now I have reached to 9K per month . Very happy for that . I believe this financial journey will help people to plan better then mine by reading this blog and learning from my mistake . So Let's get started .  This particular page or post is not a secret of "How to be Millionaire" instead this an open diary of a future millionaire . So the obvious question is Am I a millionaire ? If not when I will be a millionaire  ? How I will prove that ? Ans the answer is Simple , Time will do this work for me . I believe this is the first time someone is writing his steps to be a millionaire while he is in process . I know it sounds funny but one day it will be not . Abhijit Banerjee used to deliver multiple training in MIT and other institutions . There are multiple video is posted of those lecture , but just before few months nobody knew that they are listing a future noble prize owner . So I would be not surprised if you laugh now but I know people will come back and in this same page and they will read very carefully to find the secret of being a millionaire .