Its not Technical – But its Logical ** Imp for everybody
Another FAQ , Rules for a happy life :
First of all rules means shortest version of someone's experience. it mean you can make your own. Within time you will find your own rules.
let me share 10 rules of my life :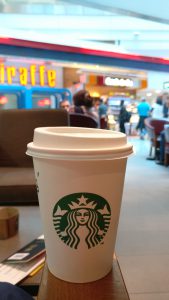 1) Stay foolish – Stay Hungry , because I have lots of thing to learn
2) Less expectations from life but I have a High ambition in my life
3) I don't wait for anything or anybody to make me happy
4) Trying new thing is my passion and I am used to with success and failure and criticism – But I never gave on anything.
5) Respect to other – Every person has their own greatness , I respect that and it's Free.
6) Be thankful – I am really Thankful to everyone who helped me to learn new things and thankful to those people who criticised me and help to understand my weak points.
7) I love what I do – If I don't love I try to avoid
8) Be humble – again it's free
9) Don't spend long time in comfort zone
10 ) last and most important Thing I love my family and that is highest priority of my life – I don't have much explanation for this
One more thing never ever forget your dream – Because life is nothing without dream.
Black Coffee is my another weakness. Sharing one pic with this quote.