Let's Create Our Own Cloud !!!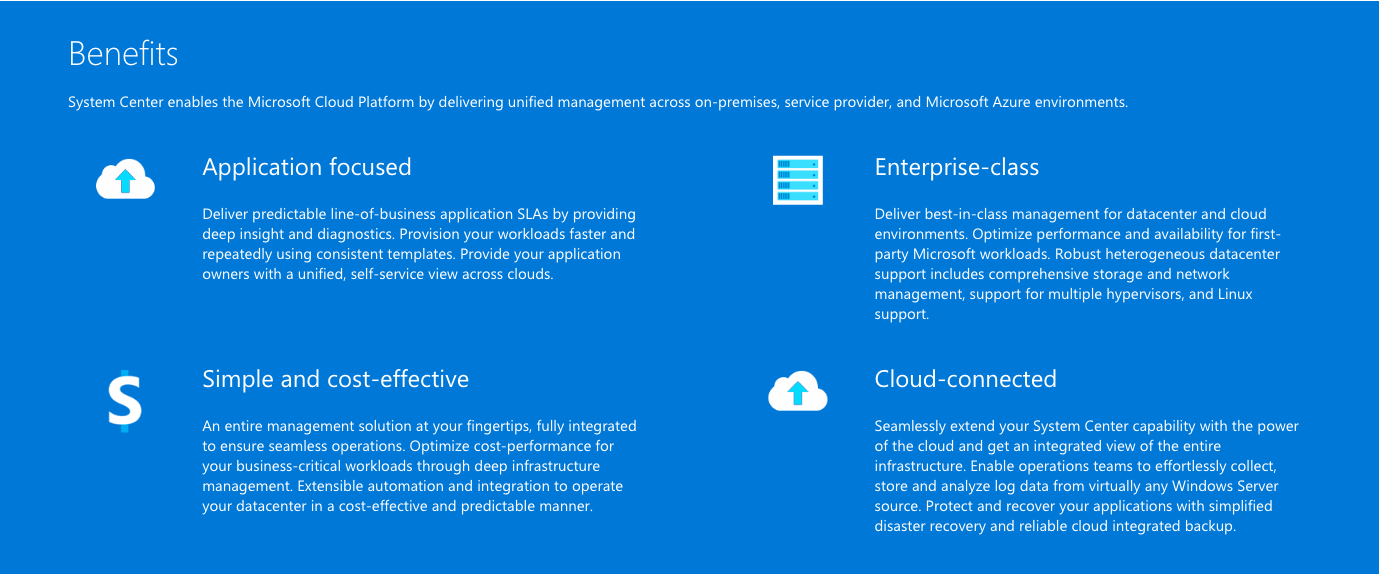 Hi .. Welcome @ Azure University..
I talked about Azure a lot and we all know that Azure is Public Cloud Offering From Microsoft . But what about the private cloud ? Is there anything called Private Cloud ?Answer is YES . Microsoft provide System Center Suite to create our own private cloud .
System Center Suite include 7 Product to create and manage Private Cloud . What they are:
System Center Configuration Manager
System Center Operations Manager
System Center Data Protection Manager
System Center Service Manager
System Center Virtual Machine Manager
System Center Orchestrator
System Center Endpoint Protection
If you face problem to remember this names , use "VOS-CODE" word to remember those name .
V – VM Manager
O – Operations Manager
S – Service Manager
C – Configuration Manager
O – Orchestrator
D – Data Protection Manager
E – Endpoint Protection
Microsoft Provide training on private cloud . Training code is 20-246 and 20-247 . To know more
CLICK HERE
.
But what is the benefit of creating Private Cloud ?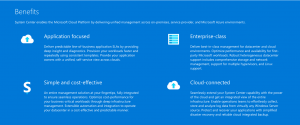 This are benifits of Private Cloud . Not only that , its a best way to secure your datacenter . Your people will get only those access what they want .
Disadvantages of the traditional IT environment include:
Physical application servers
One server for each application
Underused servers
Data stored locally
Advantages of cloud computing include:
Virtualized data center
Reduced operational costs
Server consolidation
Improved resiliency and agility
Private Cloud
Public Cloud
•Based on dedicated resources
•Based on shared resources
•Provides more control
•Provides limited control
•Fully customizable
•Provides limited customization
•Has operational and
management costs
•Has very few operational and
management costs
Benefits of Using a Microsoft Private Cloud :
| | |
| --- | --- |
| Benefit | Description |
| Improves application availability | Application-centric cloud platform that helps you focus on business requirements |
| Provides cross-platform integration | Cross-platform support for virtual machine managers, operating systems, and applications |
| Allows room for growth | High performance cloud-computing platform increases efficiency |
| Enables customization based on business needs | Use the public cloud and the private cloud in a hybrid cloud model through common management, virtualization, identity and developer tools |
Next Question should be , How to create Private Cloud using System center product . I will post that also .
That's all for now and thanks for reading my blog .