Migrating Workloads to Azure (On-Prem to Azure)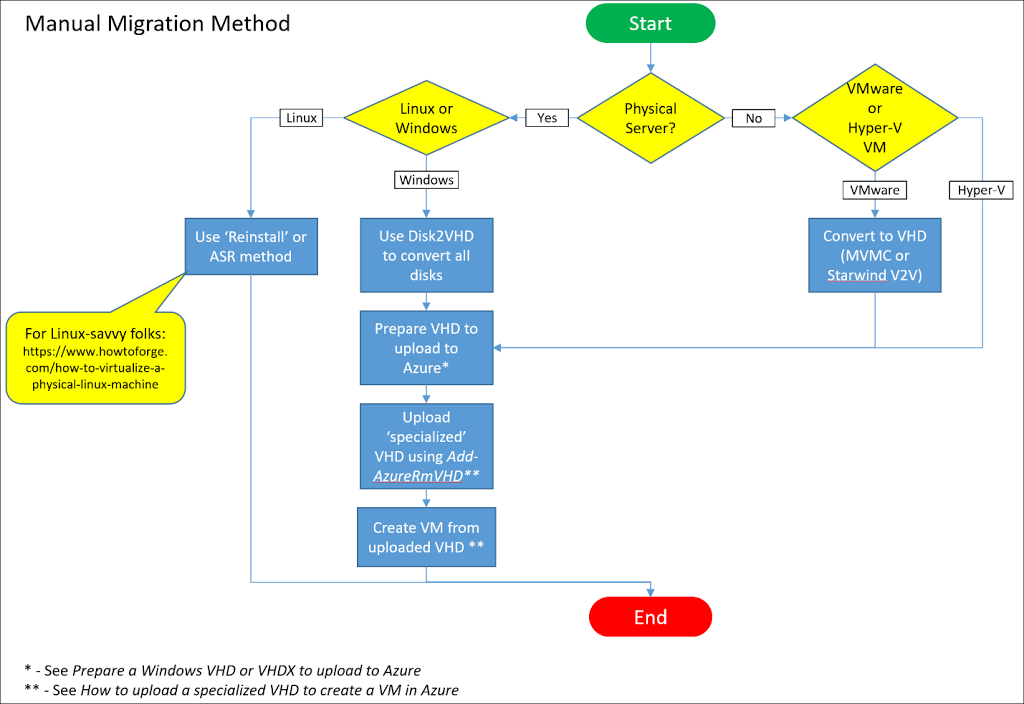 Migrating Workloads to Azure (On-Prem to Azure) – It's not easy . Before you Lift your workload from On-Prem and Shift to Azure , do proper planing . Otherwise you have to face a very bad downtime.
Today I will tell you about Lift and Shift process –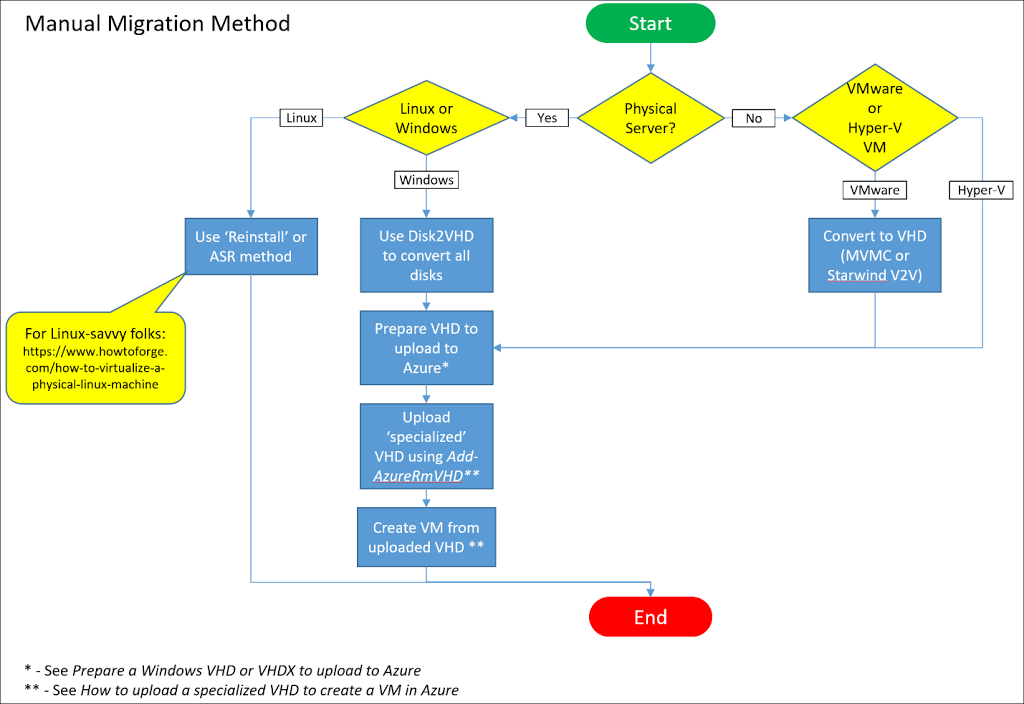 Link that will help you to do migration :


Disk2vhd v2.01:
https://technet.microsoft.com/en-us/sysinternals/ee656415.aspx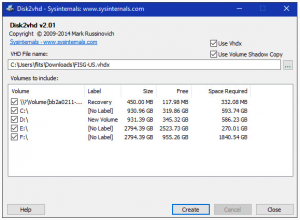 Converting Hyper-V .vhdx to .vhd file formats for use in Windows Azure :
Open a PowerShell window on the server that houses your .vhdx files and execute the following command:
PS C:> Convert-VHD –Path c:testMY-VM.

vhdx

–DestinationPath c:testMY-NEW-VM.

vhd
Note: if you're utilizing differencing disks you'll want to merge the disks with their parent before converting and uploading to Windows Azure.

And you are done.


Microsoft Virtual Machine Converter 3.0 :

Convert virtual machines and disks from VMware hosts to Hyper-V hosts and Windows Azure or convert computers and disks to Hyper-V hosts. This page contains only setup files and a list of Windows PowerShell cmdlets that are related to MVMC. For a detailed document.

Microsoft Virtual Machine Converter 3.0 (http://technet.microsoft.com/en-us/library/dn873998.aspx) on Microsoft TechNet.

https://www.microsoft.com/en-us/download/details.aspx?id=42497



V2V Converter –

StarWind V2V Converter is a free download tool that allows the conversion and cloning of VMs from one format to another and is utilized when migration or hypervisor switch is required. Compared to typical converters built into hypervisors, StarWind V2V Converter performs bi-directional conversion between multiple VM formats. The software supports the most widely used formats: VMDK, VHD/VHDX (Windows Repair Mode aware), StarWind native IMG and QCOW.

https://www.starwindsoftware.com/converter


-Thanks for visiting my blog. I will post something new very soon.